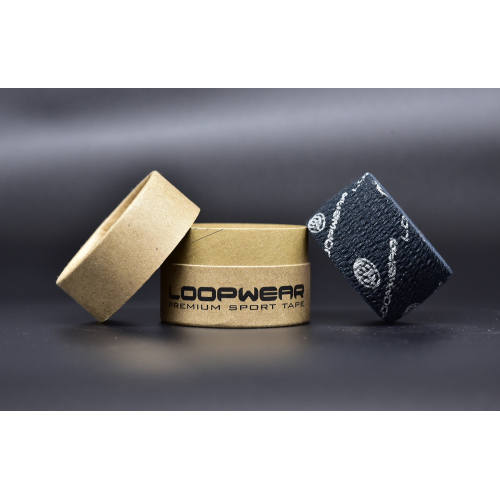 Vergrößern

Alle Bilder anzeigen
Produkt aus meinen Favoriten entfernen
Produkt zu meinen Favoriten hinzufügen
Elastic Bandage Hook white 3,8 x 6,9m
"Premium Sport Elastic Bandage Hook by loopwear" 38mm x 6,9 m wrist and thumb tape, made of 97% cotton + 3% Spandex, hypoallergenic.
Designed specifically for Cross Training, Calisthenics and Weightlifting training.
Weight Lifting & Hook Grip design, Specific prevention for cuts, tears and blisters on the bar.
100% biod cardboard box. Eco friendly ink
Technical characteristics:
1. Measurements: 38 mm x 10 m
2. Presentation: 100% biodegradable recycled cardboard box, Eco friendly inks.
3. Material 97% Cotton + 3% Spandex, soft and comfortable. Latex free
4. Elasticity 240%, good tensile strength
5. Extra strong and reliable glue.
6. Let the skin breathe.
7. Leaves no residue.
8. Hypoallergenic.
9.Brand: Loopwear.